News update: Our server has crashed and we are in the process of recovering data. All the old posts and information will be back soon. We will take advantage of this situation to update the site as well.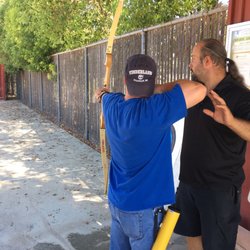 Robertson Archery offers instruction, coaching, and activities for archers looking to shoot in the time-honored instinctive shooting style. Instruction focuses on use of recurve bows, although longbows, stick bows, and compounds can be used just as effectively. So, if you are coming to Robertson Archery for instinctive archery instruction, you can learn with whatever equipment you have! Don't have your own equipment? If you take lessons with me at the Woodley Park Archery Range I can provide you with recurve bows or longbows to use. Lessons are by apointment only. Same-day appointments are not available.
Robertson Archery offers a wide range of archery products for all types of archers via a concierge service. We work with several companies and distributors to find you the best prices. We also make custom continuous loop bowstrings for all kinds of bows including recurves, longbows, and compound bows. Full Arrow services are available as well as compound bow maintenance, repair, and tuning.
---
(If the booking calendar is not displaying above, you may visit an off-site version at https://square.site/book/26X7B0HBXSWDH/robertson-archery-van-nuys-ca )